35 Years of Experience and Professional Service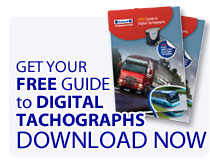 GB Tachopak has been supplying the road transport, haulage and coach industries with specialist tachograph charts, digital tachograph products and stationery for over 35 years.
We provide tachograph support products, analogue or digital tachograph analysis and transport compliance advice . We can help you comply with the UK DfT and VOSA driver and road legislation. Our products include:
Ministry Approved and recommended
Tried and tested product lines
Value discounts for quantity orders
Easy to order and credit account facilities
Next day delivery if ordered before 2.30pm
Free friendly Customer Advice Line
Servicing LGV and PCV Operators

Whether you are a new or seasoned haulage or coach operator, we can provide the products and practical help you need to run your transport business in a compliant manner.
If you intend to make regular orders ask about opening a credit account.
Digital tachograph and stationery, call our friendly Advice Line
We realise the importance of getting your transport stationery in order and what a mine-field it can be, especially if you are a new operator. That's why we offer a FREE telephone advice line so you get the best use from our products.
Personalised Products:
For larger orders we are able to personalise many of our product portfolio with your company name or logo. Call us now 01472 210102 for full details and an estimate of costs.
Competitive Pricing:
You'll find our tachograph and related stationery very competitively priced – with excellent discounts and free carriage for orders over £50.
Analysis Bureau:
You can benefit from our years of tachograph experience by using our Tachograph Analysis Bureau. This is a competitively priced and confidential service with a FREE advice line. Call now 01472 210102 or email analysis @ tachopak.co.uk for more details.