136,500 minutes!
That is 35 years of 15 minute Walk Around Checks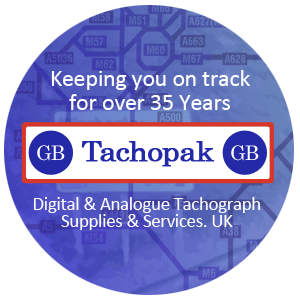 GB TachoPak, the Premier Supplier of Transport Industry Stationery, have been with you, every step of the way.
Love it or loathe it, the 15 minute walk around check is a necessary part of a drivers life, and we have been supplying the stationery to make that job as pain free as possible, for you for 35 years.
35 years of experience, knowledge and expertise  goes into revising and updating all of the stationery you need to keep your business growing and you compliant.
There a three different types of 15 minute walk around check pad:
1. The LGV Drivers Defect Report Pad
For all classes of HGV vehicle, keeping your vehicles and drivers safe. and compliant. You can order yours here >>
The PSV Drivers Defect Report Pad
For all classes of PSV vehicle, keeping your coaches, buses and drivers safe and compliant.
The VAN Drivers Defect Report Pad.
If you have a van you need to be filling out one of these every day and/or new driver.
You can order your Van Defect Report Pads Here >> 
---
When GB TachoPak started providing stationery for the transport industry, in 1980 there was:
The new Vauxhall Astra replaced the Vauxhall Viva
British Leyland sold MG Cars to Aston Martin Lagonda
Alton Towers opened
Inflation rose to 21.8%
John Lennon was shot dead in New York
The average wage was £6000 pa, a litre of petrol cost 28p, a pint of beer cost 35p a loaf of bread 33p
VehoCheck: Daily road worthiness inspections
VehoCheck provides an efficient, cost effective solution for company drivers to conduct their daily road worthiness inspections, record the outcomes and ensure compliance in line with the DVSA guidelines.The VehoCheck dashboard for the transport manager offers in depth real-time reporting down to a granular level of vehicle inspections, common defects and the regularity of checks.
Information can be recalled instantly to satisfy any roadside authority inspection or depot visit.
Tel: 0044 (0)1472 210 102 | sales @ tachopak.co.uk | Wilton Road, Humberston, Grimsby, DN36 4AWCopyright 2005 – 2015 GB TACHOPAK LTD | Buy online with SSL secure payments | Prices exclude VAT